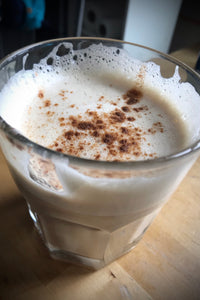 To make easy, quick and delicious chai lattes, you will first need to make a chai concentrate. Concentrates are great because they store well in the refrigerator (2-3 weeks) and can be used to make chai lattes, iced chai, syrups, cocktails and more.
• Candied Ginger Chai • Chai • Chai Concentrate • Chai Latte • DIY • Golden Turmeric Chai • Original Chai Blend • Recipe • Rose Petal Chai • Shanti's Picks
---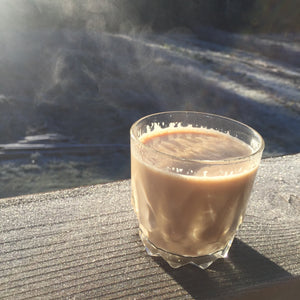 Did you know that the word chai is the word for tea in Hindi? And going back even further, the word chai originally came from the Chinese word for tea, cha or chá. In North America, we often see menus and shops offering "chai tea" and "chai tea lattes" but technically this is like saying "tea tea" and "tea tea lattes" respectively. It can be a bit confusing! So let's break it all down.
• Assam Tea • Chai • Chai Concentrate • Chai Latte • Etymology of Chai • History of Chai • History of Tea • Original Chai Blend • Whole Spices